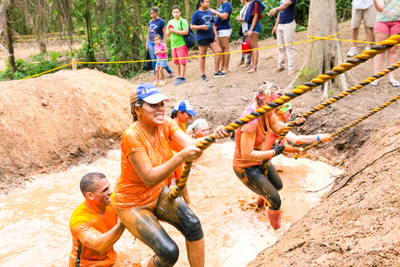 Are you ready for an extreme challenge? Blue Harbor Tropical Arboretum offers Roatan's only permanent location for a 2.5-kilometer mud run and obstacle course. If you've ever heard of Tough Mudders or Spartan Races, you know exactly what this entails: 2.5 kilometers of crawling through mud pits, running up and down hillsides, climbing up rope ladders and over mountains of tires. If you are ready for an extreme challenge, the course at Blue Harbor Tropical Arboretum is your answer.
The mud run and obstacle course is well marked with permanent signage. Showers are available at the finish line to wash off whatever mud remains after you've sweated off the rest. While the course is challenging and hilly, it also offers incredible views of the ocean below and the jungle-covered terrain of this sprawling 164-acre property. Run through the tropical jungle and take on the elements to prove to yourself just how strong you can be. Bring your friends and family and
get ready for some muddy fun!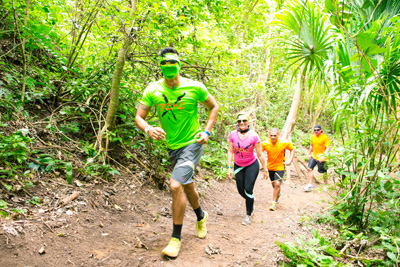 Mud Run – $22 per person
15% Tax not included in above prices.